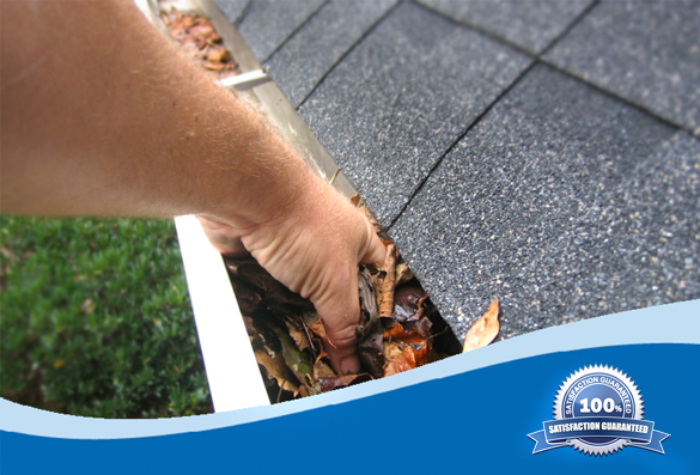 In Atlanta keeping your gutters clean is a necessary part of your home maintenance and one of the best ways to help prevent flooding in your basement. It also helps to reduce erosion, prevent leaks in basements and crawlspaces, protects painted surfaces by reducing exposure to water. If you don't feel like dragging out the ladder and doing it yourself, TLC's gutter cleaning services are generally quick and reasonably priced.
Clean and unclogged gutters are very important to the integrity of your property. During a rainstorm, gutters route runoff water from a home's roof to where it can drain away from the house. By doing so, they protect siding, windows, doors, and foundations from water damage and help prevent flooding in basements. To function properly, gutters and downspouts must regularly be cleared of leaves and debris. If they aren't, drain outlets will dam up and rainwater will fill the gutters, back up, overflow, and eventually pull gutters loose from their mountings. Water that pools in troughs will rot wood and rust gutters. If your gutters are not regularly maintained it could cost you a small fortune in repairs down the road.
Our gutter cleaning crews have cleand and maintained gutters all over metro Atlanta, including Mid-town, Roswell, Alpharetta, Duluth, Norcross, Buckhead, Lawerenceville, Braselton, Grayson and most of the metro Atlanta area. We pride ourselves on providing the best quality services for your dollars spent. Pressure washing is a key to maintaining and restoring the beauty of your home.